CEO
James Stacey
James has a dedicated life of education, service and leadership in the multi-disabilities and human services arena. A graduate of the University of Texas with a major in sociology, he furthered his education at Southern Illinois University and Purdue University with studies in affirmative action, multi-disabilities in the workplace, and business as it relates to individuals with multi-disabilities. James has held leadership positions at Marbridge since 2002, both as the VP of Operations and now as President. Working with Board of Directors and top level foundations from around the country, James and his team have raised more than $30M over the course of his leadership and service to Marbridge.  He brings a strong background in financial planning and organizational skills, having held positions such as Director of Commercial Sales at McCoy's Corporation, Vice President at Vaughan & Sons and Stripling Blake Lumber Company, as well as Director of Long Term Care with Texas Department of Human Services. He presides over 240 residents, 200 plus employees and 200 volunteers as working alongside an active Board of Directors, to promote and maintain the values that uphold the mission of Marbridge.
Executive Vice President
Scott McAvoy
Scott's background and service providing care, direction, and leadership spans the course of his adult life.  His education includes a degree in psychology from the University of Maine and an MBA from the University of New Orleans. Scott's incredible resume serving the adult population of adults with varying abilities is extensive. His professional career as a psychiatric counselor at River Oaks Psychiatric Hospital in New Orleans led to his move to become the CEO of CPC Coliseum Medical Center, Assistant Managing Director of River Oaks Hospital. He later moved to Austin to assume the CEO position at Meridell Achievement Center. Prior to joining Marbridge in 2004, Scott was Program Manager for Empowerment Options, a home and community services company providing residential alternatives to people with intellectual disabilities. In 2012, Texas Governor Rick Perry appointed Scott to the Texas Council for Developmental Disabilities. He was reappointed in 2016 by Governor Greg Abbott. Scott is responsible for programs, facilities, construction, land usage and business development.
Vice President of Development
Becca McPherson
With a relationship focused approach to fundraising, Becca's extensive experience in working for a residential setting, along with experience in fundraising for mental health, seniors, and adults with disabilities, allows for a great fit into the Marbridge mission. Becca has proven fundraising experience in major, planned, capital, annual, and endowment building with twelve-years of fundraising leadership. Prior to joining Marbridge, Becca was the Director of Development at Family Eldercare in Austin, TX, raising funds for services supporting 5,700 seniors and adults with disabilities. Previously, she lead a team of fundraising professionals at Marillac in Overland Park, KS where she helped to lead a capital campaign of over $8M, increased general donations, and implemented a defined giving program with high-wealth supports. The passion for fundraising began as she started her career at Methodist Children's Home, over 18 years ago, while she was attending Baylor University for her undergraduate and Master's. At Methodist Children's Home, Becca developed skills and a passion for working with amazing residents, major donors, capital improvement, general operating support, and building on a $450M+ endowment.
Vice President of Finance
Chris Lynch
Chris is thrilled to be at Marbridge after almost thirty years in for profit finance and accounting. He came to Austin over twenty-five years ago, from New York via California, to become a Longhorn and get his MBA, graduating with honors and moving to Dallas to work for PriceWaterhouseCoopers. He returned to Austin three years later as Controller for a medium-sized life insurance company and, fortunately, has been in Austin ever since. He has worked as Controller for a dot com in the heyday, Chief Financial Officer for a successor dot com and Chief Financial Officer for a chemicals company, primarily serving the U.S. oil and gas economy, experiencing boom times and bust times. He also purchased, merged, un-merged and sold his own CPA practice, consulting with hundreds of small and medium businesses over those dozen years, from retailers to technology manufacturers to non-profit associations. His experience in regulatory compliance, strategic planning, financial leadership and serving others provides Marbridge a strong steward for its assets, especially its residents.
Director of Admissions
Jenna Hudson
Jenna began with Marbridge Foundation in 2013 as an Admission's Assistant. She has also served Marbridge as the Villa Community Liaison and the Assistant Director of the Village. Jenna holds a degree in Elementary Education with a specialization in Reading Intervention, and has always been an advocate for individuals with intellectual disabilities.  She has a background in Marketing, Public Relations, and event planning. Jenna enjoys hearing family stories and teaching potential Marbridge families about all that Marbridge has to offer.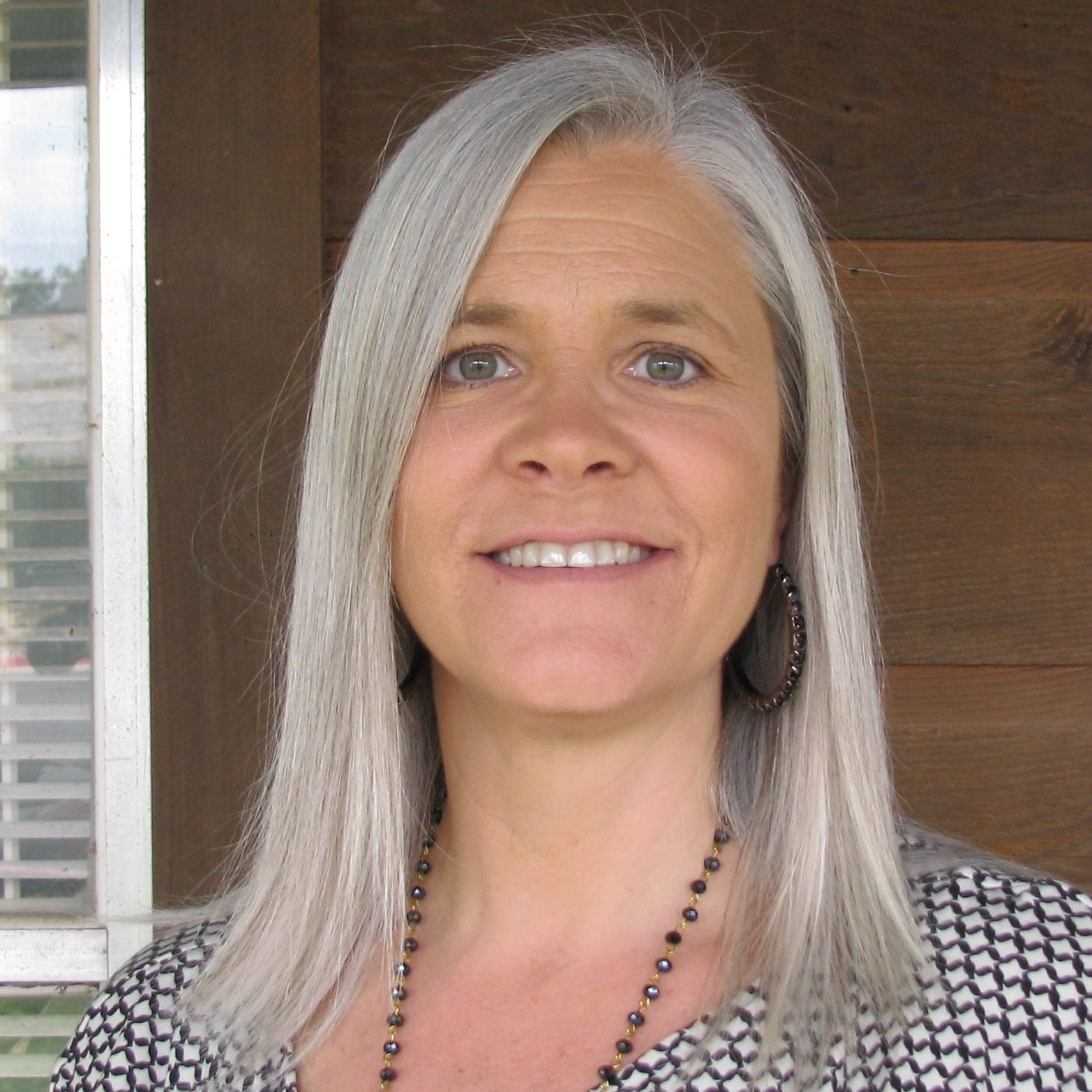 Director of Training & Education
Jana Kay
Jana is a native Texan who received her BS in Journalism with a double minor in Political Science and English from the University of North Texas. She has been involved with training and development for the past 12 years in the United States, Canada, Africa, and the Middle East. At Marbridge, Jana focuses on improving and expanding our Abilities Centered Training (ACT) program. Adding additional training opportunities, increasing recreational activities, updating the current Individual Program Plan process, and adding new off-campus employers to the current program are just a few of Jana's short-term goals.
Director, The Ranch
Marcus Mercer
Prior to his position at Marbridge, Marcus was an Assisted Living Facility Director for Sodalis in New Braunfels, TX. Marcus is a Certified Therapeutic Recreation Specialist (CTRS) graduating from Texas State University with a B.S. in Recreation Administration/Therapeutic Recreation.  He is currently pursuing an M.S. in Dementia and Aging Studies at Texas State.  Marcus has interned at San Diego Adaptive Sports, volunteered as a Special Olympic coach, and volunteered at the Rosedale Special Needs School in Austin. He is passionate about working with vulnerable populations and enthusiastic about providing enriching and productive experiences for the residents he serves.  We are excited to welcome Marcus to the Marbridge Team!
Director, The Village
Will Hoermann
From Breckenridge, Texas, Will has his BA in Gerontology from Stephen F. Austin State University. Before joining Marbridge in October, 2000, he was Admissions and Marketing Director & Human Resources Director for Fountain View, Inc., a skilled nursing facility, and Assisted Living Manager for HCR-Manor Care, an assisted living and skilled nursing facility. At Marbridge, Will served as Director of Admissions for 11 years before assuming the role of Director of The Village. Will brings a genuine compassion to his job. He sincerely cares about the families who come to Marbridge looking for long-term care for a loved one with special needs. Will also genuinely cares for the adults that he places in our care, and he strives to make sure that Marbridge is the best match for them. Few can equal his boundless enthusiasm for Marbridge. Will is a true believer in our mission, and he strives to live our mission. Outside of work, Will enjoys gourmet cuisine, basketball, football, and his collection of blues records.
Director, The Villa
Duncan Murray
Born in Washington DC, Duncan moved to North Carolina as a teenager where he first realized his passion for long-term care as he assisted his family throughout the care of his grandmother who lived in a skilled nursing facility nearby. This first-hand experience led him to pursue a degree in Social Work at North Carolina State University. Upon completion, Duncan moved to Austin in 2005 where he continued his studies, graduating with a Master's Certificate from Texas State University in Long-Term Care Administration. Duncan draws from his experience as the Director of Duke University Hospice and Hospice Austin's PARTners program to provide specialized leadership in long-term care and end-of-life care. Duncan brings to The Villa a commitment to culture change and a focus on quality clinical care and quality of life for residents. He and his wife, Michelle, a Geriatric Nurse Practitioner, share a love of the Austin music scene and travel. And their love of life expands to all life where, at home, you'll find the couple caring for their four dogs and horse. Duncan is passing on his love of life to Luke, one of the four, who will be at Marbridge most days, helping to ensure things run smoothly while providing cuddles and companionship to the sweet residents of the Villa.
Director of Human Resources
Courtney Nuttall
Courtney is excited to have joined the Marbridge family as our Director of Human Resources. Marbridge is Courtney's first foray into the non-profit world after accumulating over 16 years of Human Resources experience. Courtney began her professional career in Arkansas by building, developing, designing, and owning two restaurants from the ground up, and managing all Operations, Accounting, and Human Resources responsibilities. Courtney remained the owner and operator for several years, before moving on to graduate from the University of Arkansas with a BS in Education/Human Resources, and a MS in Education/Workforce Development, both with honors. Since moving to Austin, Courtney has served as a Human Resources Executive at several successful companies such as Reddy Ice, My Fit Foods, and Ashley Furniture. Courtney is excited to settle into a nonprofit, and to employ the incredible experience she has in regulatory compliance, policy generation, and staff training and advocacy for the betterment of Marbridge and its residents.
Director of Faciliaties
Michael O'Shieles
Michael brings extensive experience in facilities maintenance and construction management to his position as Director of Facilities. His prior experience includes maintenance of retail and kitchen facilities for a national seller of nutritious ready-to-eat meals as well as supervisory experience with the Texas Facilities Commission. Michael also brings purchasing and estimating experience gained with a national home construction company. He has managed multiple million dollar projects, with responsibility for organizing and implementing all aspects of the projects, including marketing and accounting. He holds a Bachelor of Science in Political Science from Texas A&M University and an Associate of Arts from Wharton County Junior College in Wharton, Texas. Michael is a native of Rosenburg, Texas. He and his family have resided in Austin since 2002.
Director of Accounting
Michelle Powell
Michelle was born and raised in Austin –  including her high school years at the Liberal Arts Academy at Johnston High School. Michelle and her family have recently returned to Austin after relocating to Teague, Texas over 12 years ago. She received her Bachelor's degree at Texas A&M Commerce in business focusing on accounting is currently working towards her MBA. Michelle collectively has over 20 years of experience in various accounting roles working for government, state, and private entities. Over the past ten years, she worked for an intermediate care, state-funded facility for individuals with intellectual disabilities providing accounting and financial support services. Marbridge is her first non-profit experience to date. Michelle has enjoyed the interaction and engaging with the Marbridge residents since her start here! She looks forward to getting more involved through volunteering and making a difference in the lives that make Marbridge such a spectacular place to live. Other than professional experience Michelle values God, family, and fitness.